Jurassic World: Dominion Dominates Fandom Wikis - The Loop
Play Sound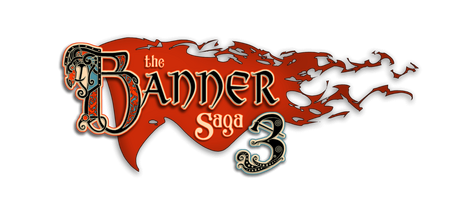 The award-winning epic role-playing game continues with The Banner Saga 3 where The Banner Saga and The Banner Saga 2 left off and concludes the tale. Steel your nerves, step forth into the approaching abyss. Cross the threshold from daylight without end into untold darkness. Warped lands within threaten your sanity, and a writhing wyrm tests your mettle. But here, in the darkness, is where secrets are brought to light and motives are made clear. Are your friends who they claim to be? They all look to you. What story will your banner tell?
Banner Saga 3 is the highly anticipated final game of an award winning trilogy. It's a role-playing game merged with turn-based strategy, wrapped into an adventure mini-series about Vikings.
Many modern games play it safe – you are the chosen one who always saves the day. Our game is different, you can't take anything for granted in Banner Saga.
Picture the classic tactical strategy games of your childhood but refined for the modern age. It's not about grinding to get past the next fight. Every encounter, every decision you make has heavy and sometimes far-reaching consequences. It throws you into the end of the world and asks,"how do you deal with this"?
Banner Saga 3 is aimed at people who appreciate art, story and strategy.
Features
[
]
The Darkness Takes Over   Witness the Banner Saga as you've never seen it before as a dark force takes over and effects everything you've come to know in the beautifully hand-painted finale of the trilogy.
New Playable Characters   Choose a host of new characters to join your party, including dredge heroes! Take advantage of new upgrade options as they progress in battle.
Deeper Strategic Combat   Play the new battle waves system against a myriad of new enemies. The valka spear and heroic titles let players customize their playstyle even further.
Drive Your Own Narrative   Carry over your choices from both Banner Sagas 1 & 2 which lead to different climatic endings in this final chapter. No hero is safe.
An All-New Original Score   Includes a brand-new soundtrack from Grammy-nominated composer Austin Wintory.
System requirements
[
]
Windows
[
]
Minimum
Recommended

OS: Windows 7 SP1
Memory: 2 GB RAM
Storage: 8 GB available space

OS: Windows 10
Memory: 4 GB RAM
Storage: 10 GB available space
MacOS
[
]
Minimum
Recommended

OS: MAC OSX 10.7.5
Memory: 2 GB RAM
Storage: 8 GB available space

OS: MAC OSX 10.7.5
Memory: 4 GB RAM
Storage: 10 GB available space
Links
[
]